Let Us Understand this by taking the example:
Suppose Your vendor name is: SQQ INTERNATIONAL LOGISTICS PVT LTD has issued a Tax withholding exemption certificate of limit 50,000, TDS section 194C, Exemption rate: 0.01%, Period : 1Sep 2022 to 28-Feb-2023:
How you can add the certificate in Shipmnts please follow the below steps carefully:
Go to Network
Click on All Companies
Go to Supplier Section
Search Supplier Name as : SQQ INTERNATIONAL LOGISTICS PVT LTD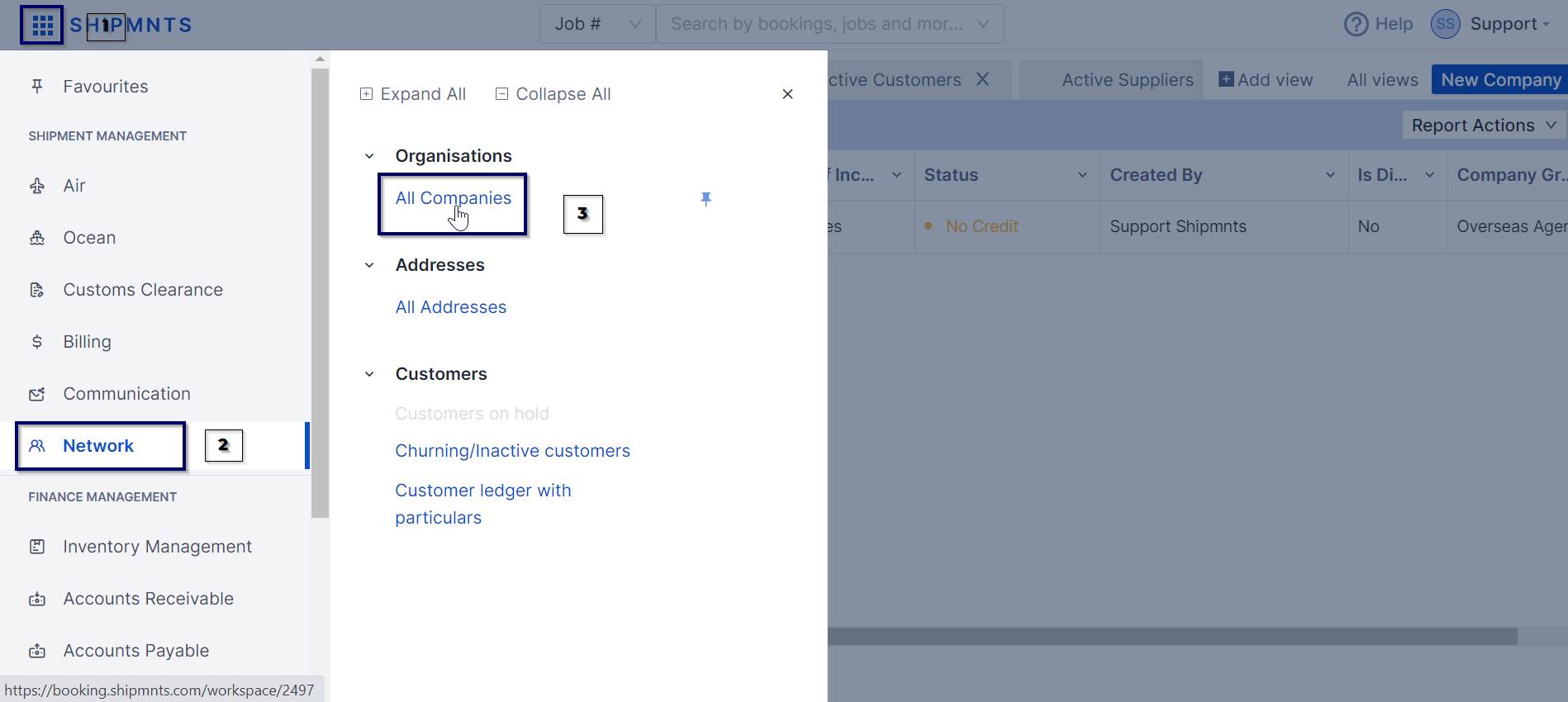 Go to the Payable Exemption Section
Click on Add New Exemption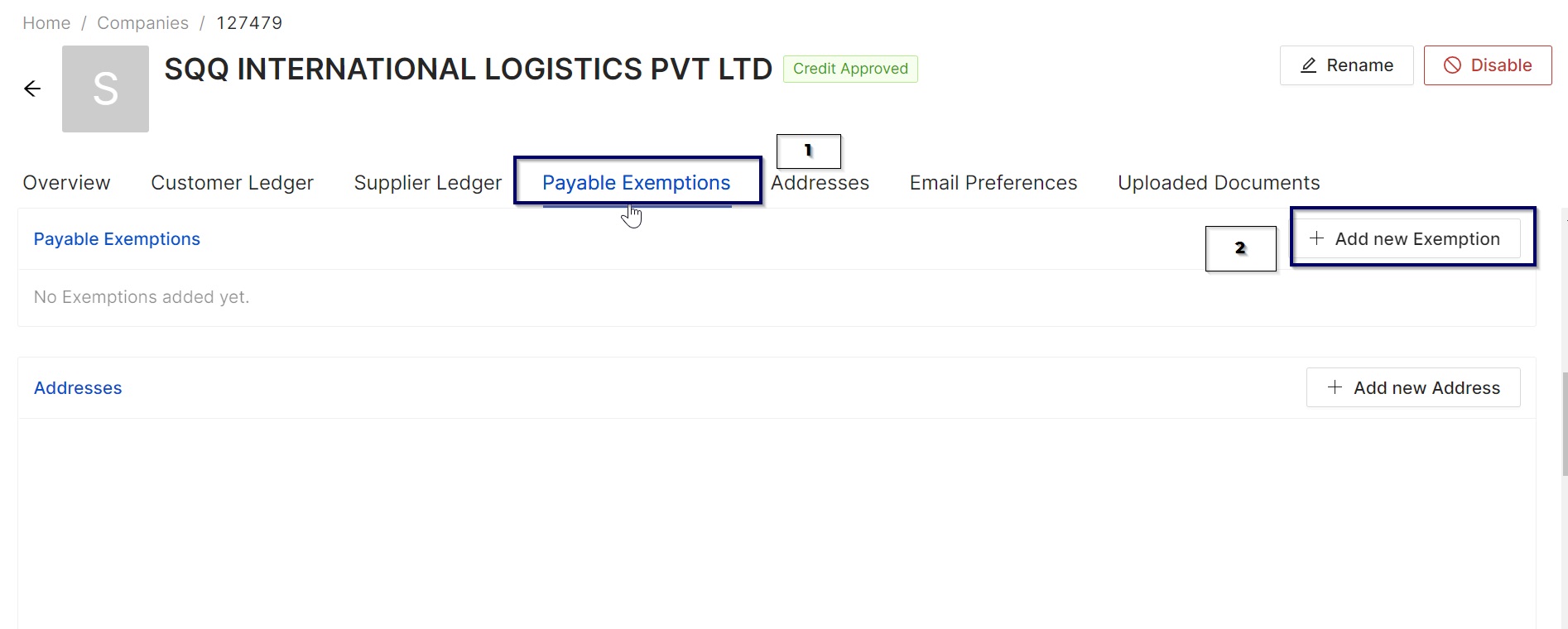 Before Adding Exemption Certificate Tax witholding category should be set at Supplier Master

The system Will Redirect You to a New Tax Withholding Exemption Form.
Enter Your Company Name
Fill in the details mentioned on the Exemption Certificate
Party Type As Supplier
Enter Supplier Name As SQQ INTERNATIONAL LOGISTICS PVT LTD
Enter the Exemption certificate number
Purpose of Issuing Exemption Certificate
Enter Tan number
Enter Tax withholding Category
Enter Exemption
Exemption Limit
Certificate Valid from and Valid to date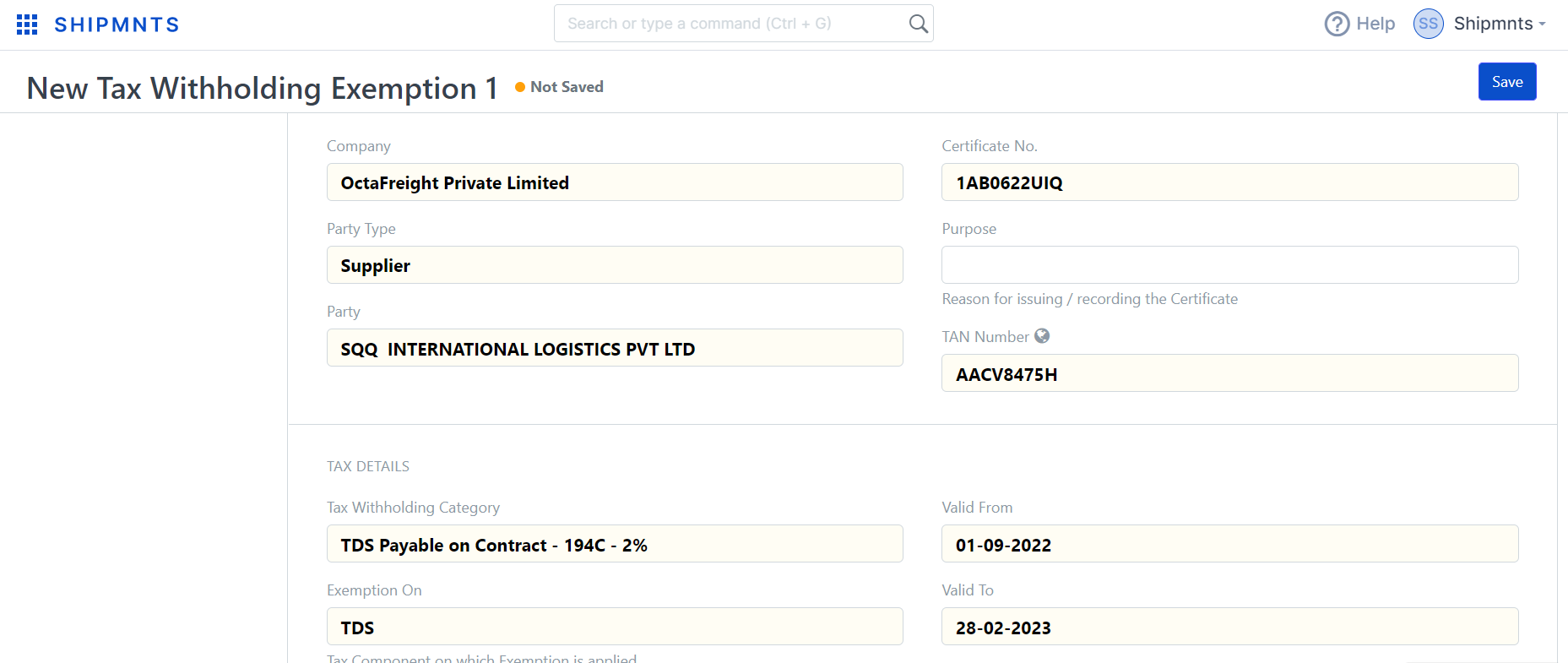 Click on Save.
If You Tick the mark on the No Exemption Limit Checkbox then the system will calculate Tds @ 0.01% rate only whether the expense amount is within 50,000 or above 50,000. Then Click on Save

If you add more exemption certificate.
Click on "Add new Exemption.

Once the Exemption certificate is added.
How TDS calculation works please refer below the attached purchase invoice of Supplier: SQQ International Logistics Pvt ltd.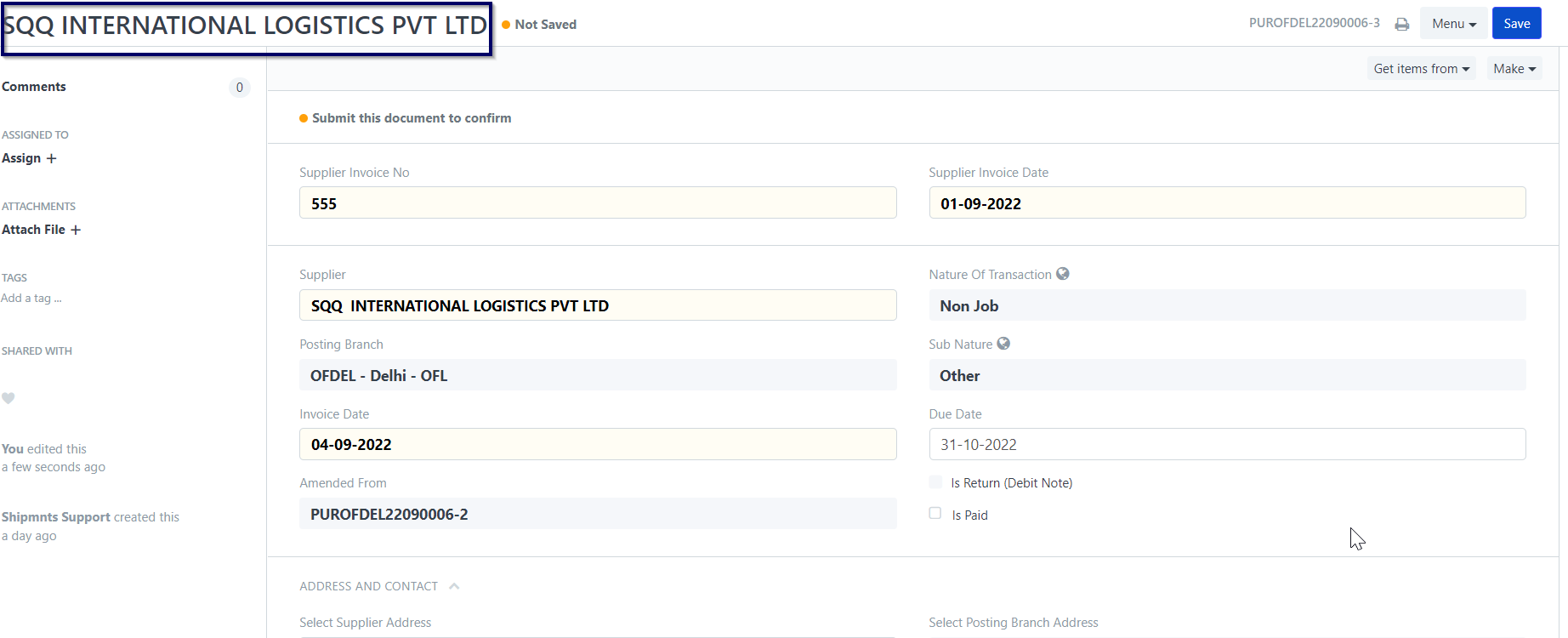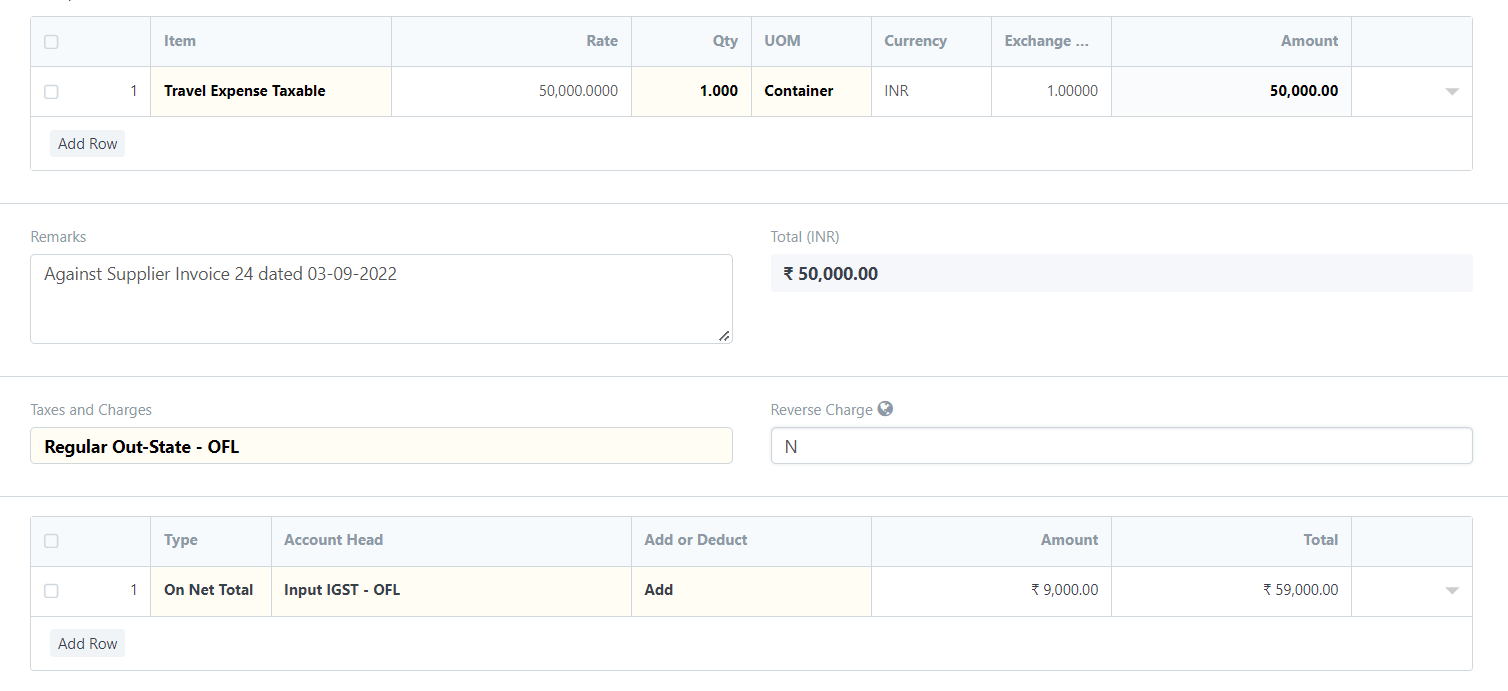 The system has calculated the TDS amount as per the exemption certificate.