Click on Navigation Tab.
Go to Reports.
Click on Job profitability charge-wise detailed.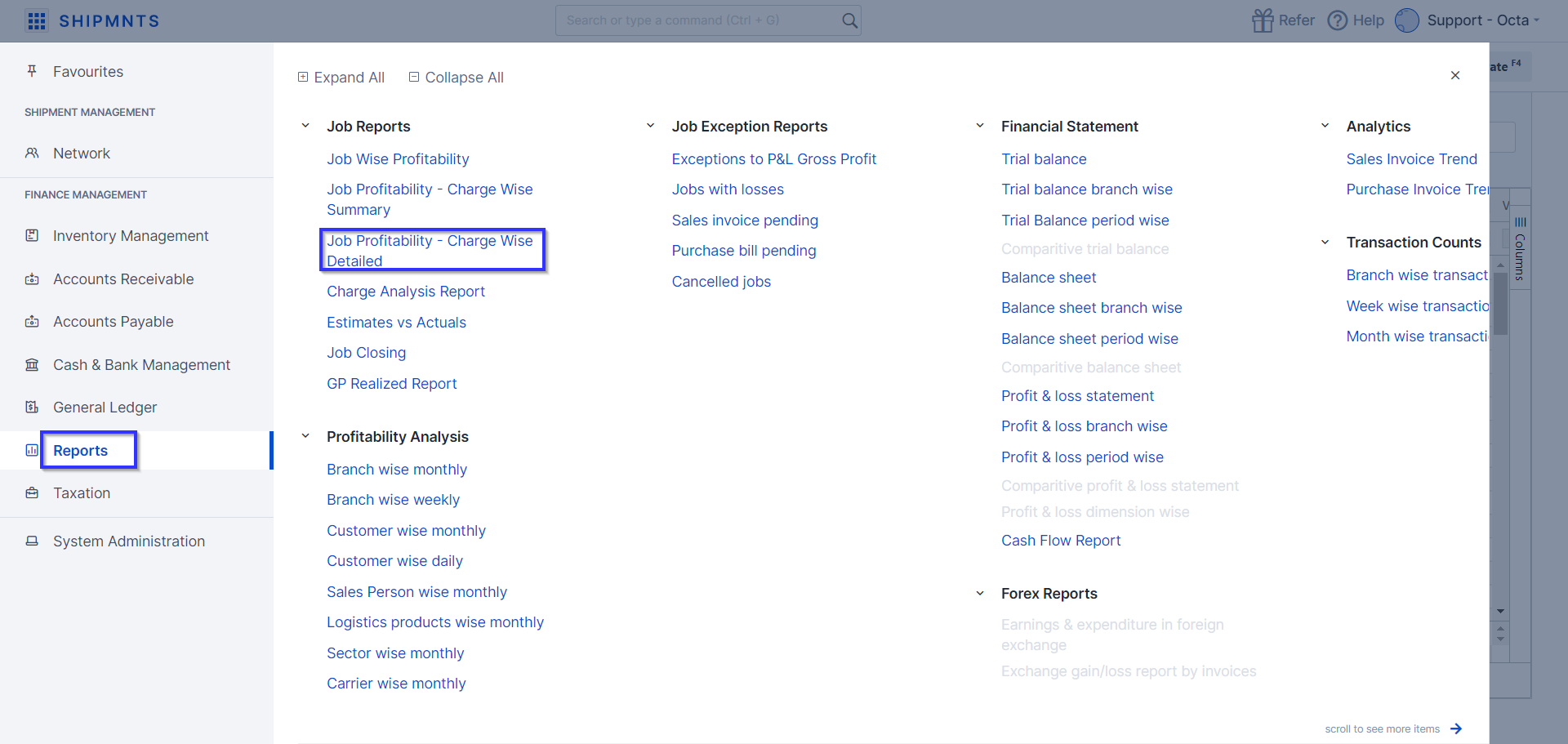 Let us understand by taking example:
For Example : Job created in April'2022 but Voucher (Sales & Purchase) Booked after April'2022.
Run Job profitability report on Job Execution Date
Select Month > April'2022 > Date Range > 01-04-2022 to 30-04-2022 (In which Vouchers are booked)
Select Shipment Branch (In case of multiple Branches and provision has to be passed for particular branch)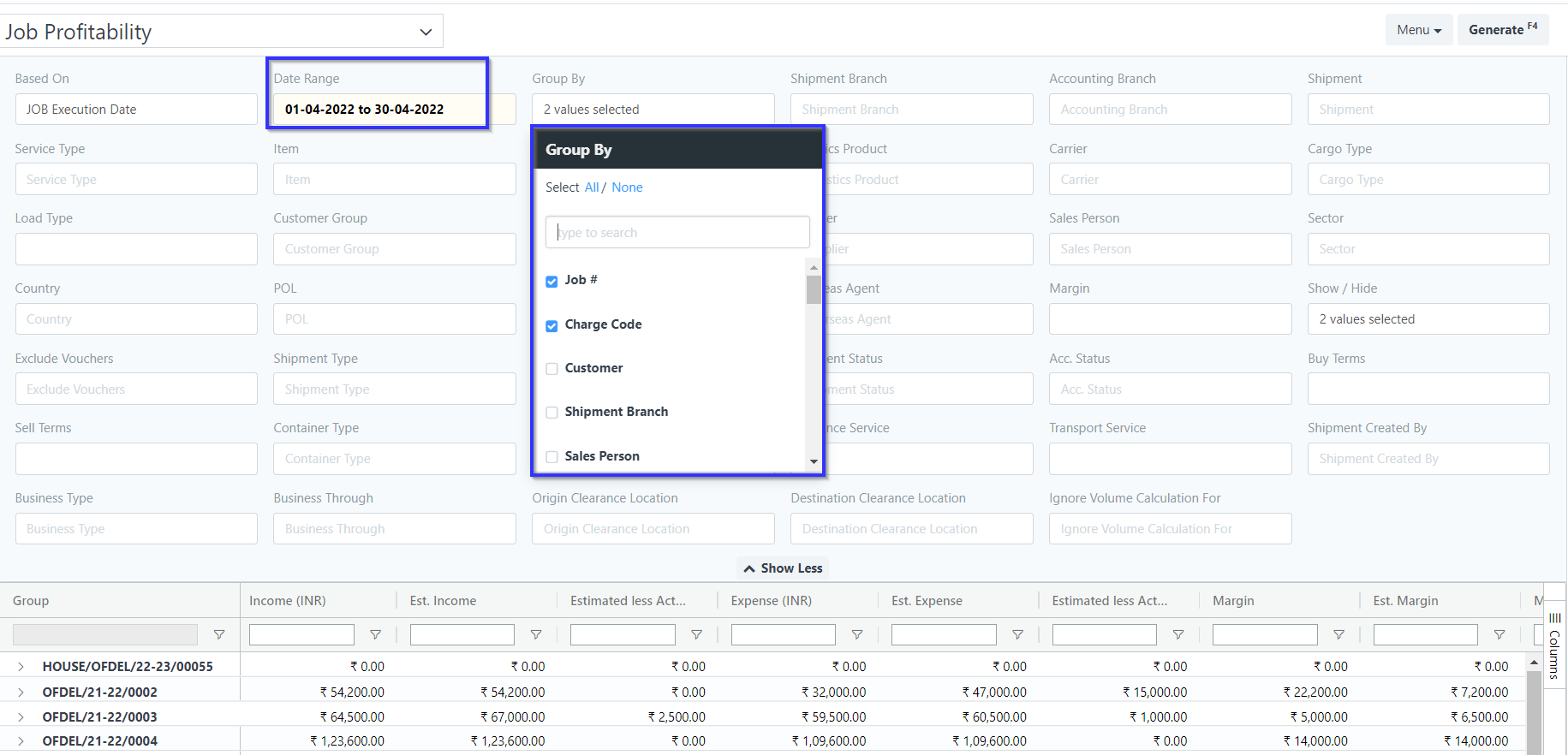 Click on the Show hide option Select > Show Estimate & Estimate Less Actual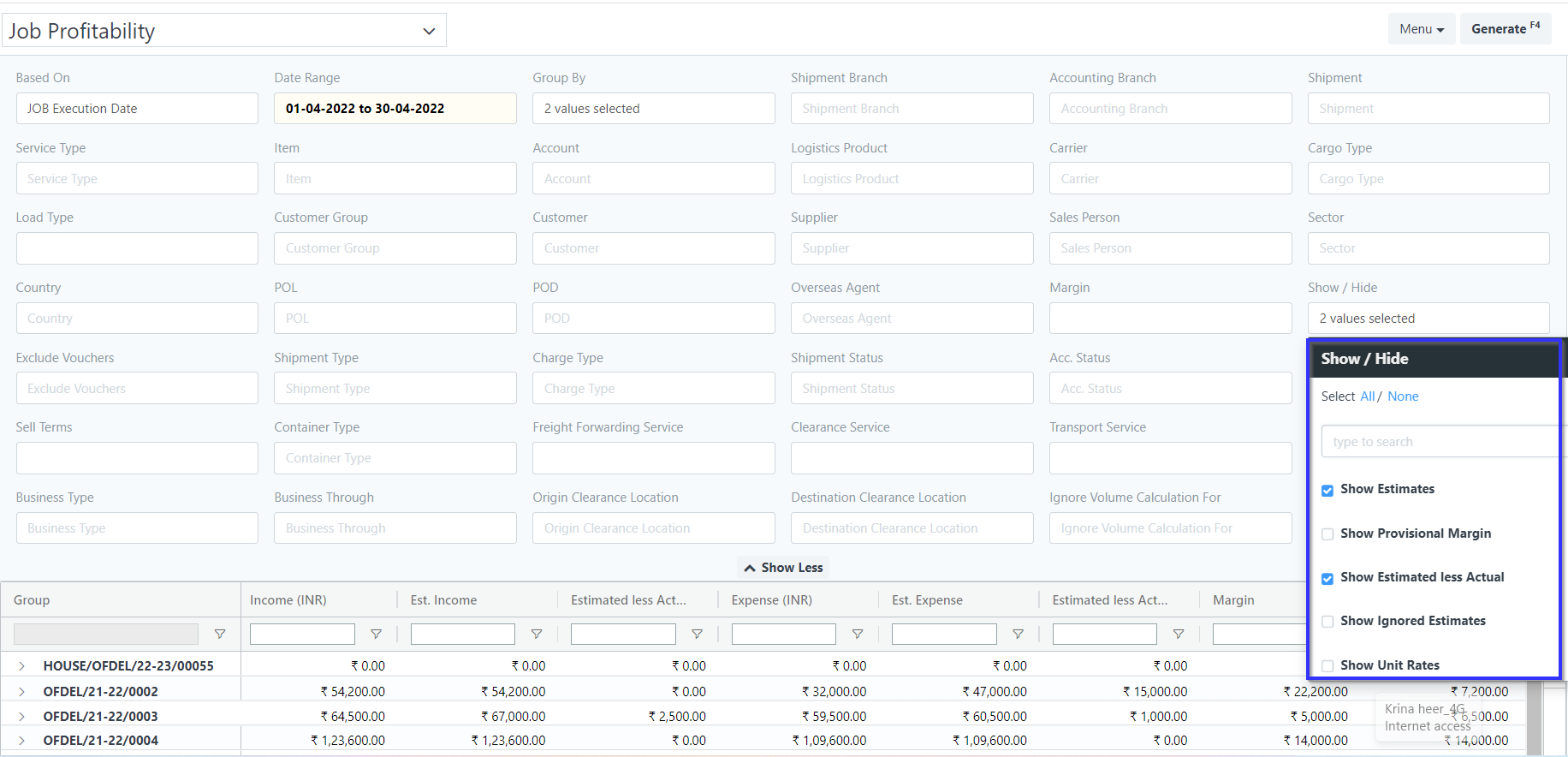 Click on Generate Button
Apply filter in Estimate Less Actual Expense > not equal to Zero & Expense > Equal to Zero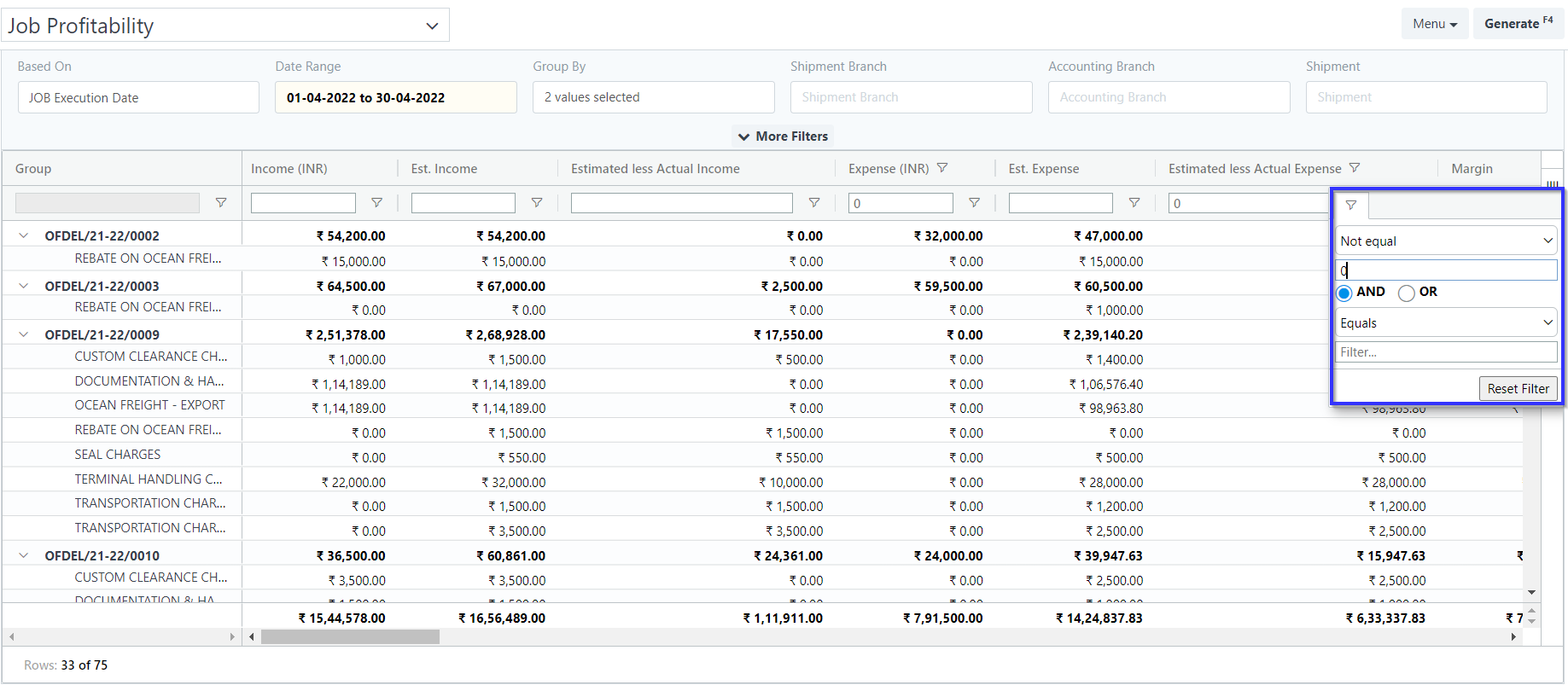 Apply the same filter for Passing Provisions of Income estimates
You can Export Income and Expense vouchers from this report for creating Estimate Provision JV entry format.
JV Entry For Estimate Provisional
You need to Book Expense in April by passing JV entry on 30th April.
30 April' 2022 By Expense A/c Dr
To Provisional Expense A/c Cr
And Reversal Jv in May'2022
Go to Jv Entry Form enter the date and upload the JV