Introduction:
"Payment reversal" is a blanket term for any situation in which transaction funds are returned to the party's bank account.
Payment reversals are also known as "credit reversals" or a "reversal payments."
Points should be taken care of:
There must be a payment/collection entry created in the system to make a reversal entry.
2. The entry against which you are making a reversal entry should be on account only.
Let us understand this by taking an example
For Example, A customer named Vikash Enterprise had paid the amount to the company twice and asked for a refund amount which is wrongly paid.
Kindly follow the below steps on how to do the above transaction in SHIPMNTS.
Step 1: Open the Payment/Collection entry from the finance module using the Bank Receipt/Payment Transaction report.
Step 2: Select the party name and date range to get the filtered entries.

Step 3: Open the appropriate entry against which you want to make a reversal entry.
Step 4: After opening the entry click on the "Make" button appearing below the "Menu" button.
Step 5: Select the "Reverse Payment/Cheque Bounce" option from the dropdown.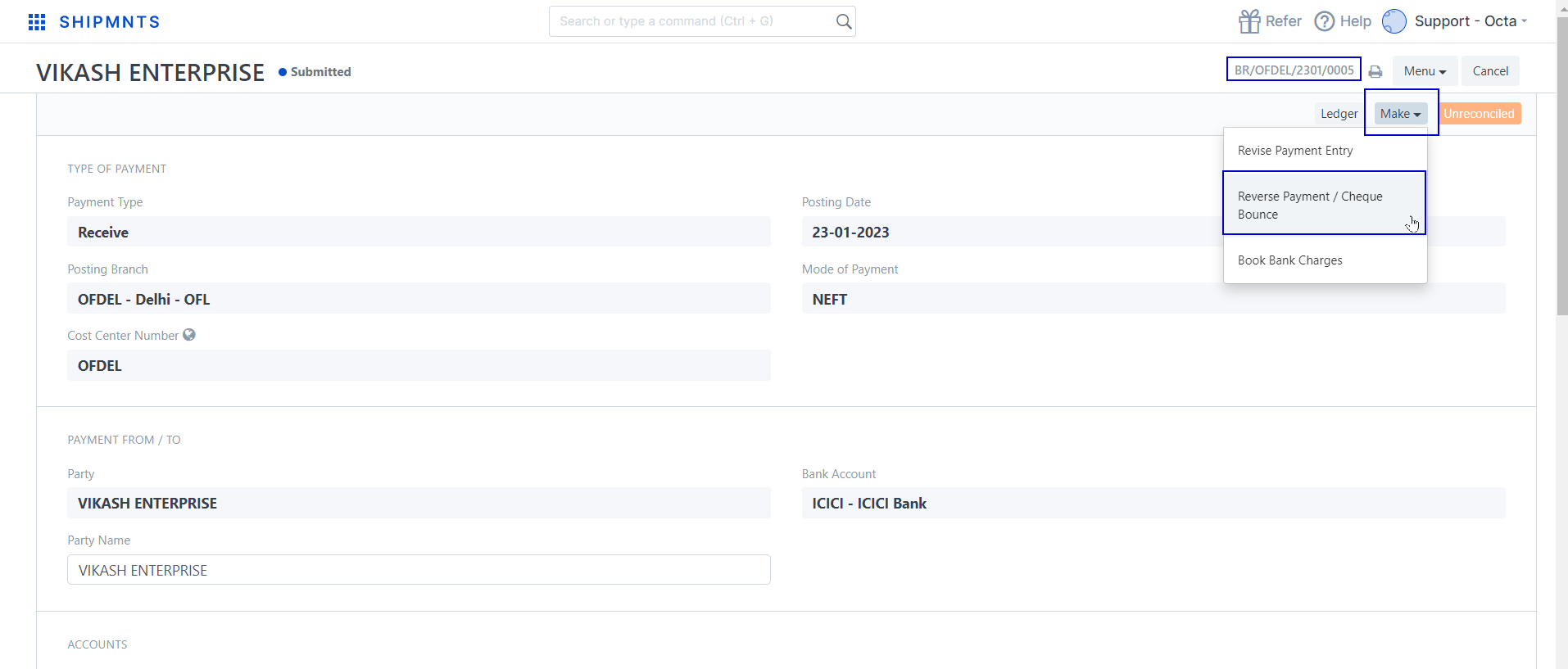 Once you click on the "Reverse Payment/Cheque Bounce" option system will automatically will redirect you to the bank entry form and the receipt voucher number of the actual entry will reflect in the Reference Name section.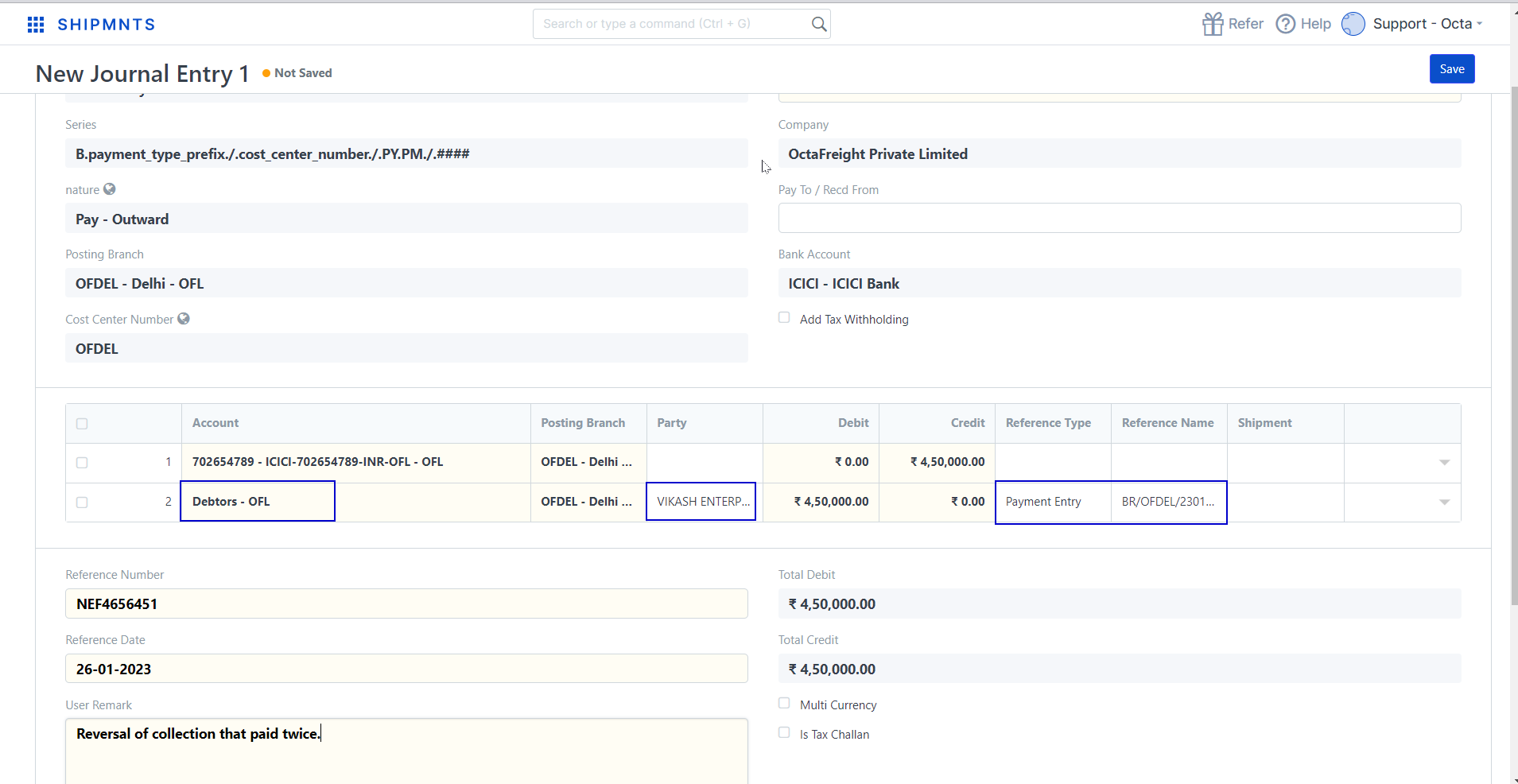 Step 6: Click on Save and submit button to reverse the entry.
And once you open the receipt entry the button will appear that you have created a reversal entry.

Please feel free to talk to our support team if you face any challenges during the entry using the "Help" button.